See below for selected media articles that feature our scientific co-founders.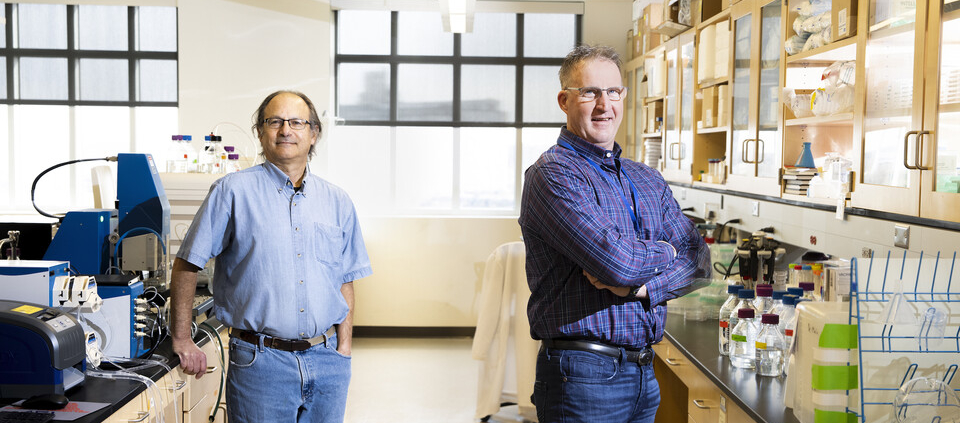 WRITTEN BY Deann Gayman
Using what they've learned in the laboratory, and the specialized strains of bacteria they developed, Benson and Hutkins, along with Nebraska animal scientist Tom Burkey and former Husker scientist Jens Walter, launched their own company to bring their research to the marketplace.
Synbiotic Health will provide something novel and clinically proven — a product that mixes beneficial microbes and the fiber-like fuel that feeds them — for health-conscious consumers.
Nebraska Today recently sat down for a conversation with Benson, professor of food science and director of the center, and Hutkins, Khem Shahani Distinguished Professor of Food Science, to discuss how our food choices affect our health, what sets Nebraska apart in the research of the gut microbiome, and what research will emerge following the COVID-19 pandemic …continue reading
https://synbiotichealth.com/wp-content/uploads/2021/03/husker-scientists-studying-our-second-brain.jpg
540
960
KC
https://synbiotichealth.com/wp-content/uploads/2021/02/SH-Microbiome_Horz-300x129.png
KC
2021-03-02 11:17:41
2021-03-02 11:18:44
Husker scientists studying our 'second brain' — the gut microbiome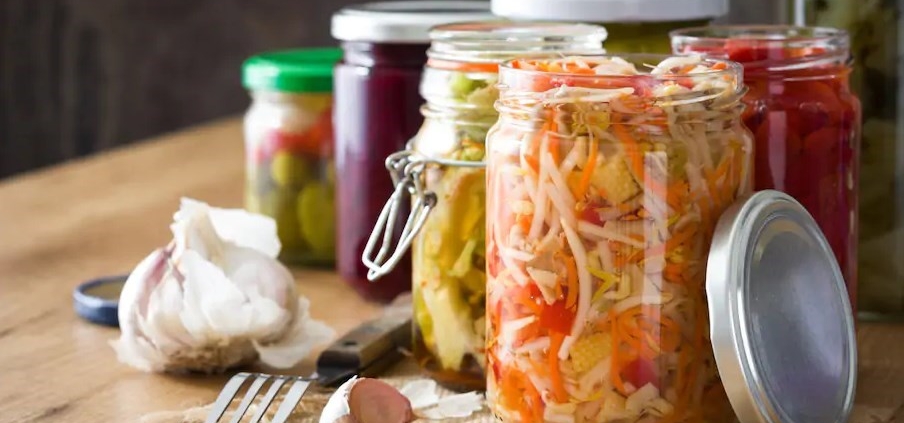 WRITTEN BY Carrie Dennett
Fermentation is a case of what's old is new again — an ancient food-processing method turned hot trend, with companies churning out products incorporating kefir, kimchi, sauerkraut and kombucha that are promoted as being probiotics. But do these foods offer true probiotic benefits? The short answer is probably not. But that doesn't mean these foods are without benefit.
First, let's clear up what "probiotic" means. Scientists define probiotics as live microorganisms (microbes) which, when administered in adequate amounts, confer a health benefit. Probiotics can contribute to digestive and immune system health and crowd out harmful microbes in the gut (large intestine). They also create some nutrients, including vitamin K and many of the B vitamins, and help our bodies absorb other nutrients. …continue reading
https://synbiotichealth.com/wp-content/uploads/2020/12/WashingtonPost_pre-pro-biotics-kimchi-1.jpg
607
904
ideazone
https://synbiotichealth.com/wp-content/uploads/2021/02/SH-Microbiome_Horz-300x129.png
ideazone
2020-01-08 23:25:02
2020-12-10 23:34:17
Fermented Foods such as Kombucha are Trendy, but They're Not Necessarily Probiotics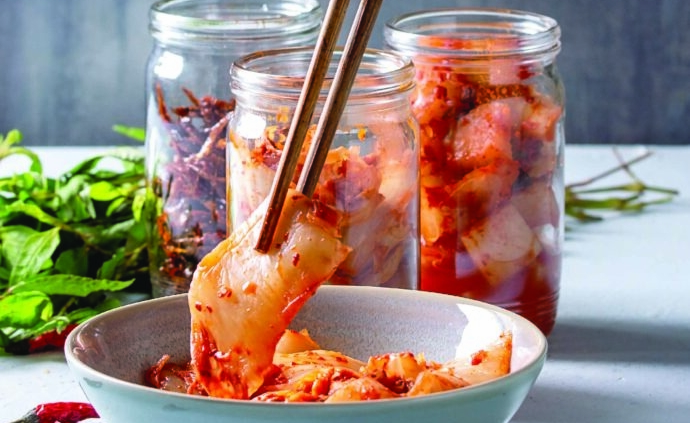 WRITTEN BY Kristina Campbell, MSc
"Listen to your body" is good advice for the most part—when your body wants something perfectly reasonable, like a brisk walk. But other times, it can be problematic: what if your body is unmistakably telling you to eat a massive plate of french fries with gravy?
WHAT'S WITH CRAVINGS?
A food craving is a strong desire for a specific item, either to experience its pleasant effects or to avoid unpleasant feelings of withdrawal. As long as you crave nutritious foods such as oranges or Swiss chard, everything's fine and dandy. Yet it's very common to crave foods that are a poor choice, health-wise: high-calorie foods such as pastries or potato chips, for example.
Scientists who study the biology of food intake have determined that cravings—also known as disruptions in normal feelings of satiety—depend on complex factors including hormones, food-related habits and cues, and stress levels. Even genetic factors can influence the hormones that keep you feeling satisfied and free of food cravings.
Lately, however, researchers have identified a potential new contributor to the experience of cravings: the gut microbiota, which is a community of bacteria, fungi, and other microbes living in your digestive tract. …continue reading
https://synbiotichealth.com/wp-content/uploads/2020/12/pre-pro-biotics-kimchi_1345435652-690x518-1.jpg
518
690
ideazone
https://synbiotichealth.com/wp-content/uploads/2021/02/SH-Microbiome_Horz-300x129.png
ideazone
2020-01-03 23:31:08
2021-07-24 01:19:18
Go with Your Gut to Cut the Cravings